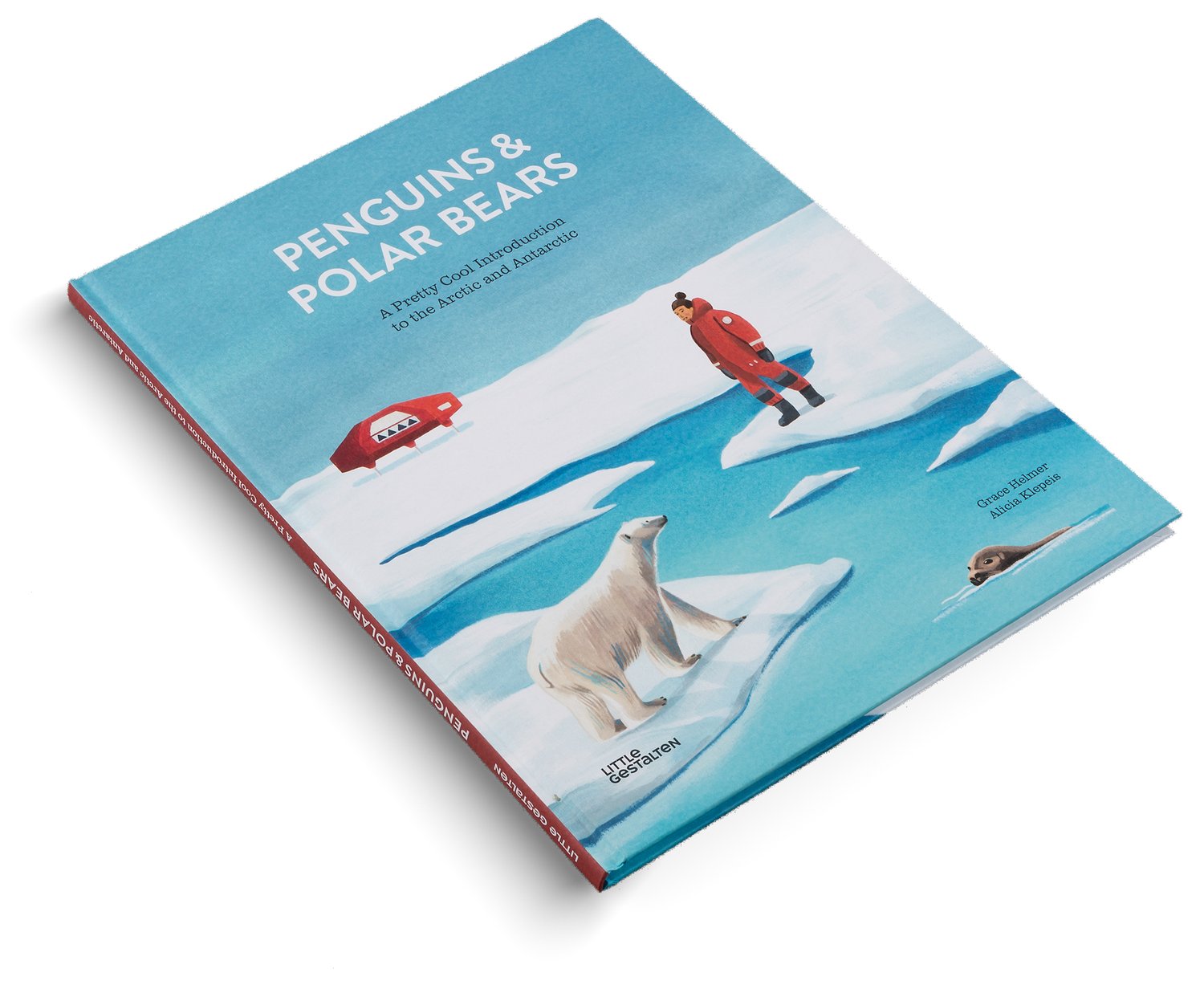 Penguins & Polar Bears (signed copy)
'Penguins & Polar Bears: A Pretty Cool Introduction to the Arctic and Antarctic'. Written by Alicia Klepeis. Published by Little Gestalten.
Copy signed by Grace Helmer.
Did you know that Antarctica is not just the coldest, but also the driest continent on Earth? Have you ever wondered how a polar bear stays warm in the Arctic?
Release date: October 2020
Format: 24 × 30 cm
Features: Full color, hardcover, stitch bound, 56 pages
ISBN: 978-3-89955-851-7